If you have a webpage about your favorite pet, and you are a kid, then this is the page for you! Submit your page and show off your hard work and your furry or scaley friend! All webpages that are made by kids under 18 are welcome to submit their URL for review and publication on this page. We will even write a short article about your page to let people know how great it is!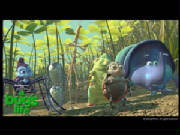 Comments from our Young Readers
If you have a comment or and idea and want to share it with other people your own age, just send it to
Kidz Korne
r here at Personal Pet Advice and we will publish it here for you!
"hamsters like chewing to keep there teeth down they also like to bury there food near there bed incase you forget to feed your hamster. when hamsters get nervous they start biting."
Sent to us by Leslie
Recommended Books
"Fate of the Stallion!" Written by Ron Hevener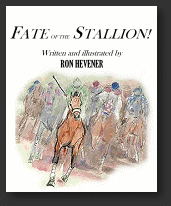 Why does it always seem like you can't have the one thing you really want most?
Adrian Marshall is an adopted young animal rights activist who believes she was abandoned by her father, Dan. What she doesn't know is, Dan wants to talk with her just one more time. Led by the spirit of the late author, Walter Farley (who wrote the Black Stallion adventure books) Dan rescues a valuable Arabian racehorse like the one he's always dreamed of owning. But, the beautiful stallion once belonged to a proud woman who will stop at nothing to get him back again!
Each new turn in the stallion's life brings Dan closer to Adrian as he struggles to keep his ability to love alive. Finally, because of the horse that brings them together again (and secret alliance unknown to anyone) it looks like Adrian's parents could have the greatest adventure of all -- a second chance!
To order this book or for more information, click here!
Kids Sites Made By Kidz
The Rabbit Room
Great site that features different breeds of rabbits. You will find fun facts, a chatbox, and other features soon to be added. Bookmark this site and check in often for new updates!
Teens 4-Ever! Nice site for Teens and preteens to chat and hang out.
The Great Escape Nice site for teens and young adults to get together and hang out. Meet new friends. Forum Board and chatroom.